Around an year back the most searched query on my laptop was 'Most useful Budget Travel hacks' or 'How to travel for free?' or 'How to make money while traveling?' We know Google has lot of wisdom to impart but still Google is no genie. Eventually, I ended up with innumerable click baits. It was so exhausting.
With time I realized answer to the title of this article lies in experience. And today I will share my experiences that how you can highly reduce your travel expenses or with some hacks can travel absolutely free of cost. However, as we all have heard the saying 'No pain, no gain', if we are ready to give up some level of comfort then budget travel is possible.
Anyone who is into travelling would realise that that all the expenses while travelling can be divided into these three categories:
Transport
Food
Stay
I will cover all the above categories one by one and how you can minimize cost in each of these categories
1) Transport: There are ways to minimize transport cost. Few things that I have tried while travelling are as follows:
Hitchhiking: I hitchhiked almost everywhere in northeast India to explore the areas. However, it was more of a necessity there because local public transport isn't available in most of the places which leaves the traveler with the expensive option of hiring a taxi. If you haven't tried hitchhiking before then be extra cautious and trust your gut. I always opted for transport such as children's bus or one with a family. Remember saving money is important but it should never come at the cost of your safety. On the positive side I always had really good time hitchhiking since I got to know so much about the place that I wouldn't have known otherwise. Click here to read how I backpacked across north east India.
Public Transport: Try to travel long distances in the local buses and trains; one because it's really cheap and second you get the perfect opportunity to interact with the locals. I remember sharing one of the bus journeys from Kohima to Mon, Nagaland with a Konyak. Konyak is a Naga tribe popularly known as head hunters of North East India. He took care of me for the whole journey, later walked me down to the hotel I was supposed to stay and told me so many things about their culture.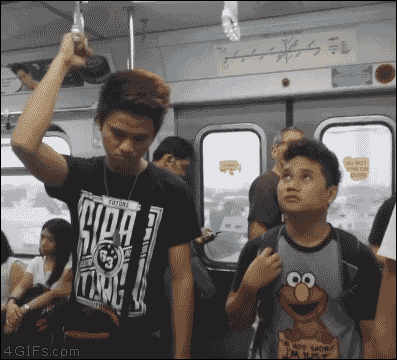 Take that walk: I always prefer walking around for short distances given the weather is preferable. For the four days I spent in Ziro, I walked every inch of it with a map in hand. I would hitchhike wherever I would get tired.
2) Food:
Try local cuisine: Not only this is going to save you money but personally I believe that you haven't actually traveled a place if you miss on the opportunity to try the local cuisine. Go for it! Cook your own food: Most of the hotels have the facility to cook your own meal. If you enjoy cooking then go for it. It's one of the pocket friendly ways for travelling long term. I used to carry noodles packet with me everywhere and would cook for myself wherever the food was too expensive for my pocket. However, this doesn't mean that I won't try food that I had never tried before. It's only for you to decide where to draw the line. I would suggest that even if you are travelling on budget few things are worth your money. Traveling to a place and not experiencing anything new would eventually be waste of time and money both. Find the trade-off for yourself so that even on budget, the experience is enriching.
3) Stay: There so many ways of saving costs on your stay while travelling. I am listing few options that I have tried myself:
Couchsurfing: Couchsurfing is a portal where you can find hosts from around the world that have an extra couch to share. However, be careful while looking for hosts. Check the reviews left from other surfers (not only the personal reviews) and make sure there are enough reviews available for the person. I tried couchsurfing once in Guwahati and it was agreat experience. It's the best way to explore the place with a local. Make sure you do something nice for the host; like cooking a meal or something from your native place as a return gift.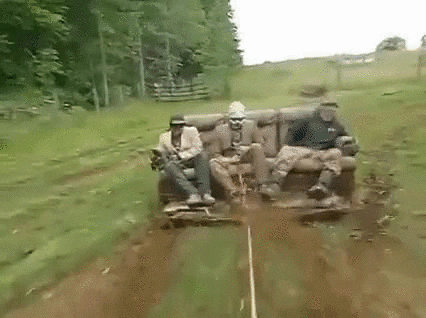 Volunteer: There are innumerable places looking for volunteers such as hostels, schools, NGO's, organic farms, monasteries etc. People provide the stay and food in return of the work you will do for them. Few portals where you can look for these opportunities are workaway.info, WWOOF etc. One can register on these portals for minimal registration fees and apply for the work that suits them. I volunteered in an organic tea farm in remote village of Arunachal Pradesh India. It was one of the best experiences. Apart from exploring the place I learnt so many new things. Check the authenticity of the place/people before you take the next step though and ofcourse the reviews left by other volunteers.
Homestay: Staying in homestays is pocket friendly and immersive experience at the same time. I stayed in several Spitian homestays during my trip to Spiti valley. If you are on budget and have a thing for different cultures then go for it because there can be no better way of knowing the place than living with the locals itself. Hostels: If you are the kind who doesn't mind sharing room with couple of other strangers then hostels are your best bet. Apart from being light on your pocket they come with an added advantage of meeting travelers from all over the world. I have loved my evenings spent in the common area of hostels where I have met so many people who later became friends. Take it from me; you are never travelling solo in a place if you stay in a hostel.
Pitch a Tent: This option is for all the adventurous souls. Carry your own tent and pitch wherever you want. As they say 'Million star hotel' comes for free. However, be aware of your surroundings and safety.
Bonus Tip: Wherever you travel to, try to pitch your skill. If you are good at web designing then ask the hostel owner if they are in need of one, if you are a photographer then you can ask people if they are in need of any photography assignments (One of my photographer friend does portraits for all the hosts as a sweet gesture), if social media marketing is your thing then you can drop hints to people about the same. Most importantly, build your network and let people know about you. You never know when this little practice lands you with an opportunity to make something extra while travelling.
It is important to save money but try not to miss out on enriching experiences. Try to find ways how you can have the most fun and still don't breach your budget. You can earn more money later on but you might not visit that place again. And for the times you are in dilemma listen to your heart because heart knows better. At the end if something fills your soul then it's worth your money. Let me know how you feel about these budget travel hacks in comments and your personal tips to make travel cost effective. Also, if you find these tips helpful then share across with your friends.